Time and again,

my clients graciously 
speak
 of their experience working
with me 
as their designer (and illustrator, and/or other when needed.)
For Charlotte's Mint Museum Of Art,
I produced many promotional designs for exhibitions and events, including full collection of print and screen assets for the annual Potter's Market Invitational event. I also catalogued and implemented the Museum's new brand style guide across all their existing print and screen materials (and redesigned some in the process), and assisted in designing the Annual Report.
"Helena was a great asset to The Mint Museum's Graphic Design department. She pays amazing attention to detail in every project she handles. She possesses a high level of technical knowledge of design software and an astute ability to research and solve problems that arise."
— Emily Walker, Graphic Design Director, The Mint Museum of Charlotte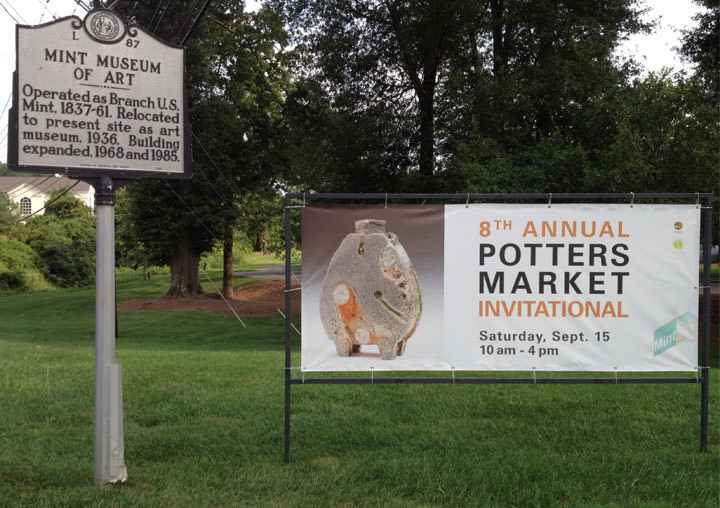 Comprehensive Book Design and Custom Digital Illustration of many trade paperback books 
"I'm very grateful for Helena's many book design and illustration contributions to my past six books. Her sharp and imaginative eye always adds that wow factor by creating covers that immediately capture the viewer's attention, while her professional interiors maintain a skillfully cohesive integrity with the covers. Many thanks to her for all this and more in designing my books!"
Publisher of Black Rain Press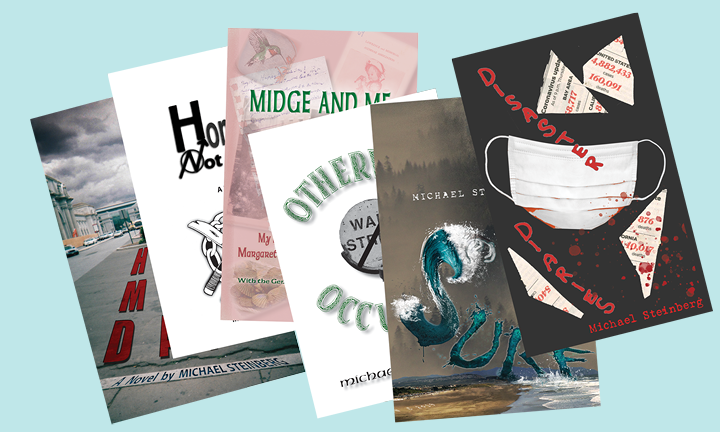 Comprehensive Book Design, Custom Digital Illustration and Graphic Editing of m
ultiple editions of hardcover picture books with single page and full spread illustrations
"We have been very pleased with Helena's design and illustration of all four editions of our first book, plus a subsequent book. She is very flexible, talented, skillful, and capable of doing whatever is necessary to get the job done. She will save you money; she was very conscientious and creative in finding ways to add to and edit the original digitally deficient graphics, to prepare the designs in ways that allowed the minimum amount of modification to get it print-ready."
Art Director of Free Market Warrior Press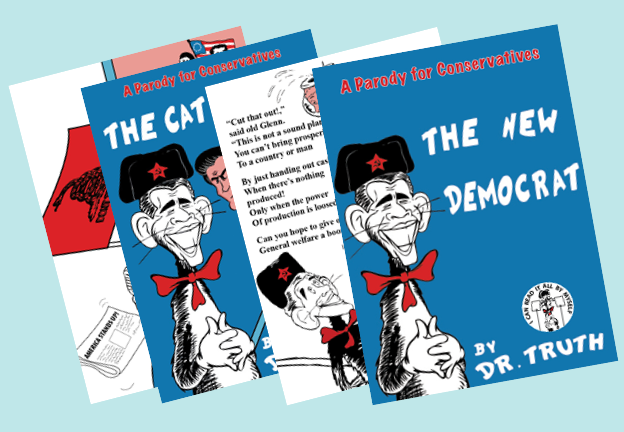 In addition to the six books mentioned above for Free Market Warrior Press, owner Loren Spivack turned to me to design two DVD series, using the photos and logo he provided.
"Helena has more design sense than I could ever dream of; I just let her make the decisions, as her judgement is excellent. She also is hardworking, punctual and she has an eye for detail. She has helped me on several projects and I truly value having someone like Helena who can produce what I want efficiently, skillfully and without the hassle of dealing with a large company. I applaud and confidently recommend her. I keep coming back for more. So will you!"
— Loren Spivack, Author and Owner of Free Market Warrior Press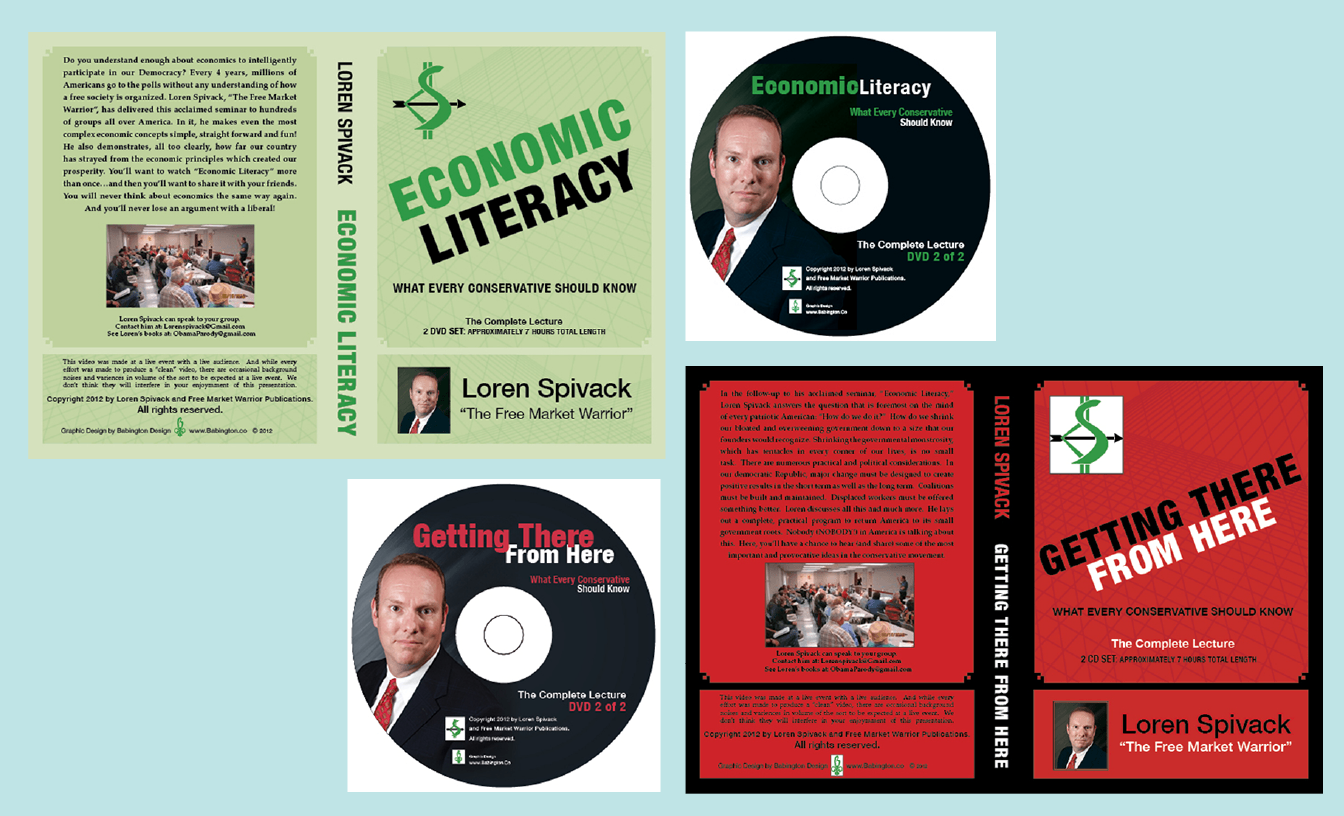 Exhibition Promotional Materials
for Independent Publisher:
"Auntie M Children's Books is so proud of Helena's design work for us! Looks amazing - absolutely stunning, thanks to her!! Bravo!"
— Tina Morgan, Owner of Auntie M's 

Children's Book Publishing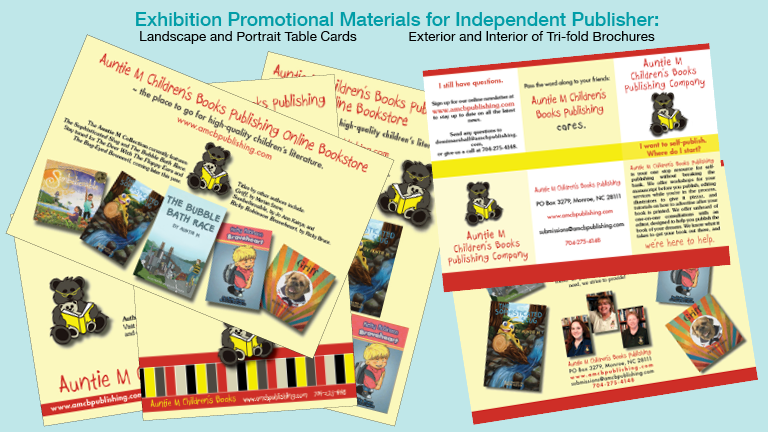 Comprehensive Book Design, Custom Digital Illustration and Graphic Editing
"Helena
did such a beautiful job with the Pollinator book. "Behind The Book" was so thrilled with the results of the creativity and care you ​​​​​​​invested that we ordered extra copies for our donors! The students were filled with pride (and awe!) when they saw their printed books."
— Nina Dunhill, Art Director of Behind The Book Publications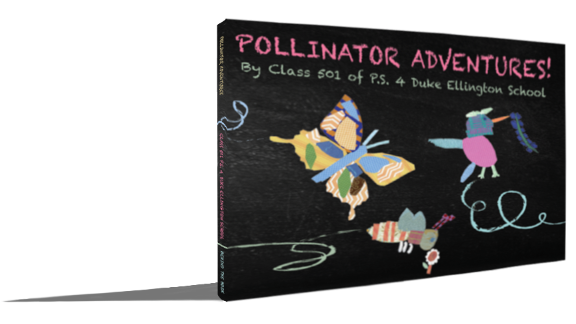 Comprehensive Book Design, Custom Digital Illustration and Graphic Editing
"Due to Helena's eye for detail and design, my book is so much more than I envisioned. It is a professional piece of work in every way. I really appreciated all her input and especially the wonderful cover she created. Also, her patience in getting this to press quickly and all the last minute details she ironed out for me were truly wonderful. I loved working with her!"
Goetz Reinbold, Author of "Through War And Wonders, My Life":