Every book design project involves an exciting creative process,
and tools including Adobe InDesign, Photoshop, Illustrator,
and art supplies as appropriate.
The process starts by reading the manuscript for design concepts.
Upon selection of the most optimal concept,
a cohesively integrated design
is conceived
for the book's cover and interior,
then 
developed and produced 
as briefly described here for the novel
SURF: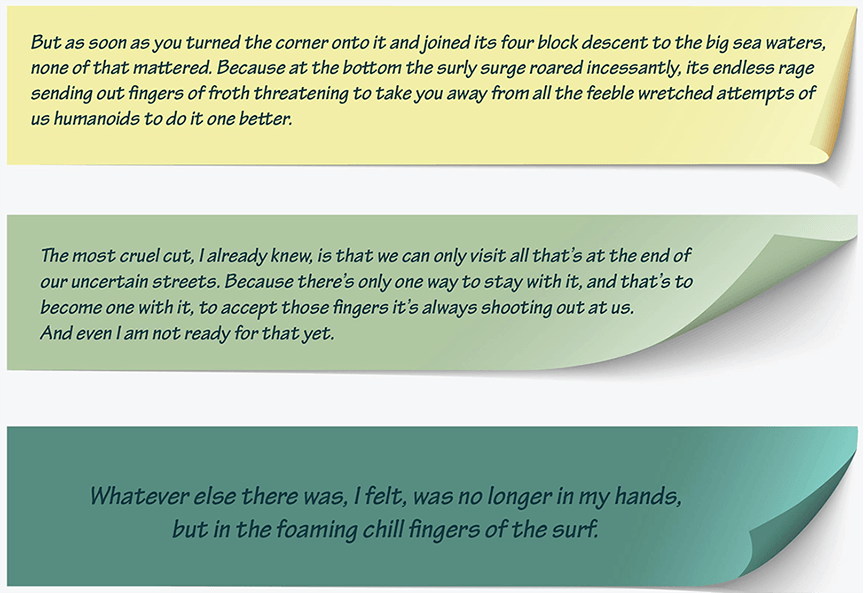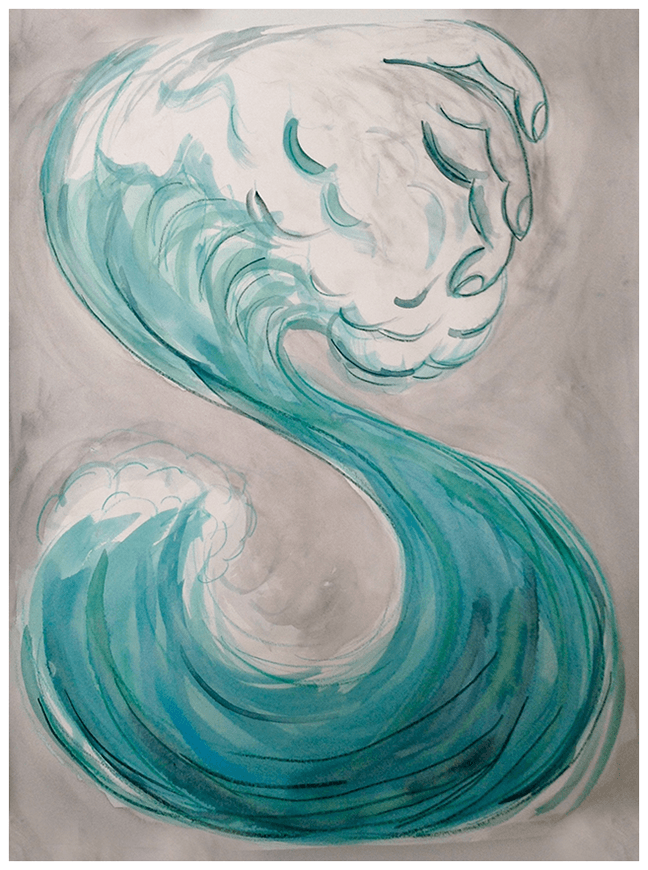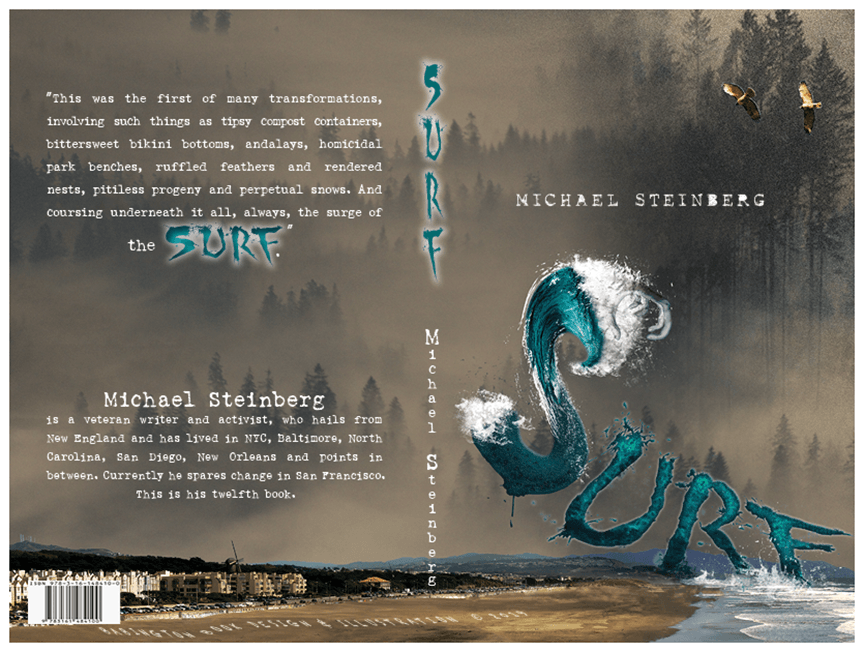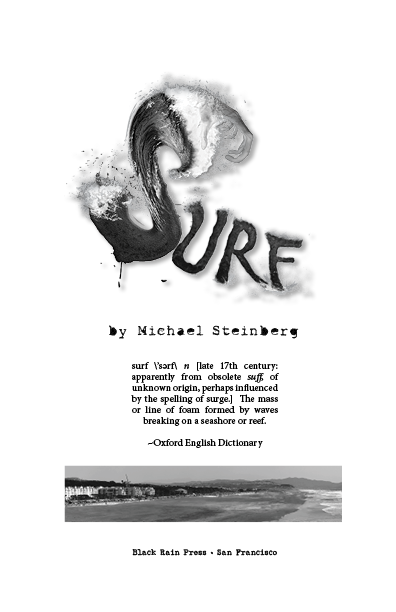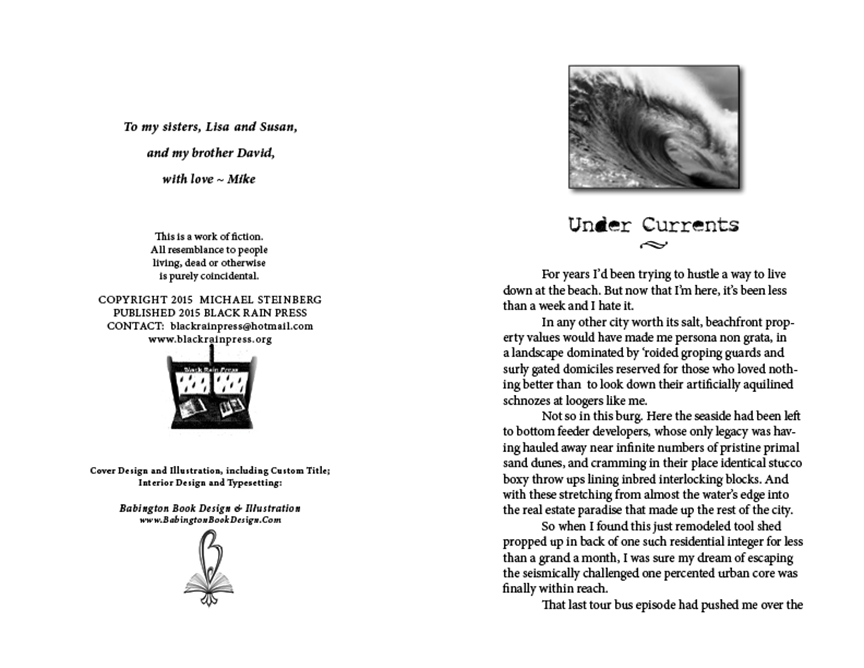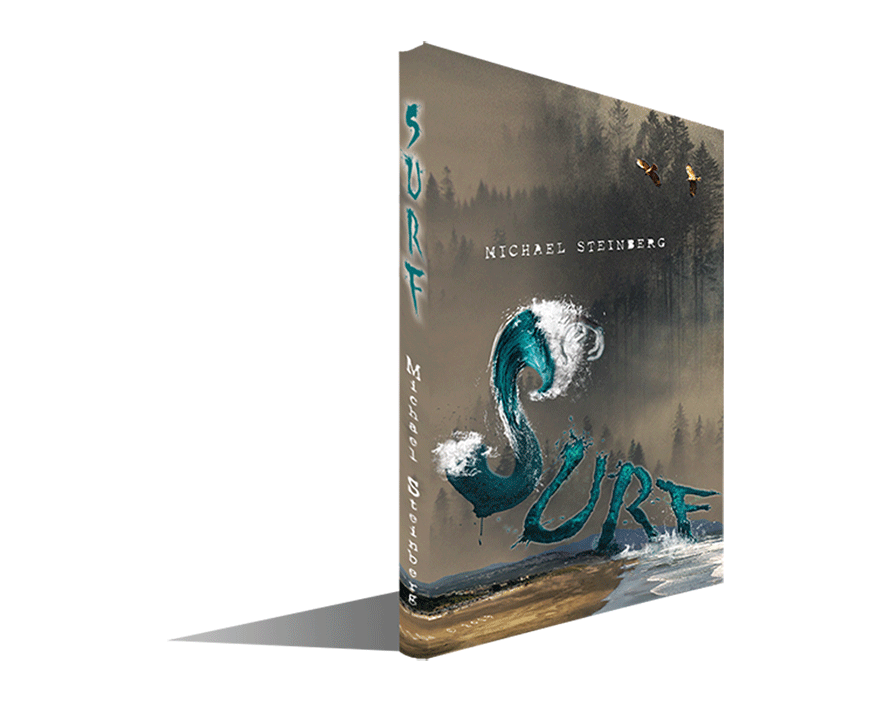 2. Book Cover and Interior Gallery:
Click right to move forward; left to move backward.
Click Peek to switch galleries.